About Me
My name is Sohan Singh. In college days I was used to have 'Viper' as my code name for LAN games. Since then my close friends call me Viper. So I picked 'aliasviper' as my own identity. Why not!
I love designing things, seeing places, meeting people, having long chats with them, and riding my motorcycle.
For over 5 years I have been designing websites for companies that range from startups to small businesses to corporations. However, in today's digital world, having a good website is not enough – thus, I make them ready for marketing automation as well.
Why should you hire me
Because I am a problem solver. When clients come to me with a problem, I use my unique combination of skills to find the best possible solution to the given situation. This has turned me into a 'jack of all trades' kind of person. With that, I do not believe in quick fixes.
I take a well rounded approach to solving problems. From my skills listed below, you can well understand my versatility and broad range of technical abilities. You just have to discuss your project with me and then sit back as I take care of nearly everything!
Software and Technologies
Adobe Photoshop
Adobe Indesign
Adobe Illustrator
Infusionsoft
Mailchimp
iMember360
WordPress
Squarespace
Leadpages
Woocommerce
OpenCart
Webinarjam
Hire Me For Your Next Project

ScholarLMS
ScholarLMS's main aim is to help businesses and individuals start, grow and share their knowledge with the world in a systematic manner. Something that they can afford. Cloud Moodle-OpenCart-BigBlueButton-based LMS that is free for startups and nonprofits. Allows you to start your school minutes after you sign up. The system contains over one hundred actually USABLE CORE LMS features that make your business simpler, more efficient.

7 MinuteLife Planner App
The Daily Planner App from The 7 Minute Life™ helps you to manage your time, achieve your goals, and balance your life at work and at home will now fit in the palm of your hand. BitKea built this app by taking proven time management and productivity ideas and over 30 years of Allyson's time management experience and molded that into a systematic, repeatable, daily process that you can use every day to achieve your goals in your professional and personal life.
Words from Awesome Clients 🙂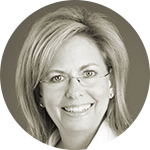 Allyson Lewis
Seven Minutes, Inc.
"Sohan is one of many freelancers I have worked with over the last five years – and, he has always provided amazing designs, creative ideas and outstanding communications to make each and every one of our projects end on time and in budget. I would highly recommend Sohan. We are in two completely different time zones and it is though I can share my ideas with him at 10pm CST in the US and the next morning – my words have been brought to life in design. Sohan is gifted, gracious and a pleasure to work with – you should definitely hire him. "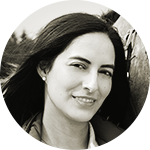 Maya Chendke
mPathCreative.com
"I really enjoyed working with Sohan not only for being able to complete the project successfully, but because he is very open and honest with his feedback. His insight and input helped make our work more successful than imagined, and he was dedicated to making sure everything was done "just right." He is great to collaborate with, extremely capable and competent, and has a great attitude overall."
Jill Donahue
engagerx.org
"Sohan logged over 350 hours on our projects – all through virtual communication. We found him to be extremely pleasant to deal with and creative in his ideas. Thank you Sohan for being so great to work with. "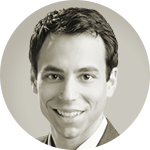 Yaacov Silberman
Rimon, P.C.
"We've used Sohan for small graphic design projects for several years. He's always been a pleasure to deal with, and come in on time, and on budget. He's got strong technical skills and is a good communicator. We were happy to work with him!"